Canada is in demand these days. The country has a progressive and wildly popular prime minister, and Americans are once again looking to flee north.
But this isn't a political blog. It's a travel blog. And summer is coming. Road trip!
The open road! The vast spaces! The freedom to stop whenever you want! Is there a better way to see this huge, friendly country? I think not. We covered the scenic route from Vancouver to Calgary in this fab guest post by local girl Leigh of Hike Bike Travel. Now, it's time to go east.
The girls and I road tripped around Atlantic Canada a few years ago and loved it. We think you will, too. Now, we only had one week. Two would have been better, but there you are. Is your time limited as well? Here's what we did: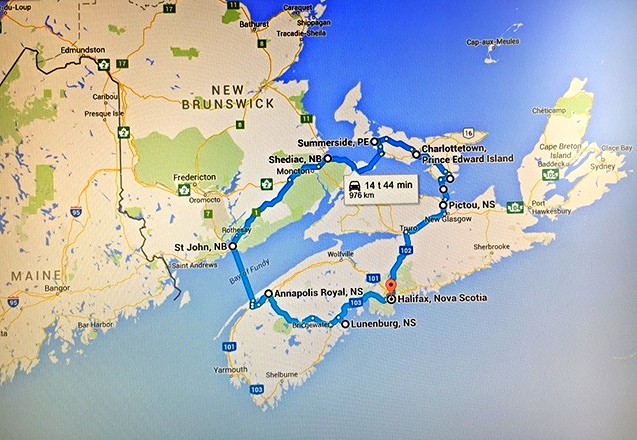 Atlantic Canada Road Trip – itinerary
Halifax, capital of Nova Scotia, is easily reached from Europe, especially via Reykjavik. If you're travelling with young kids, I suggest you plan for a few hours' layover in the Icelandic capital. Then head for the Blue Lagoon. Physical activity, preferably out in fresh air, that's the ticket. They'll be out cold before the iPad is out of the bag, and you're free to do your thing all the way across the Atlantic. Forget sleeping pills, I say. Wear them out instead. Tried and tested comprehensively by yours truly.
We began and ended our Atlantic Canada road trip in Halifax. Over the 7 days, we covered 1000 km, through three Canadian provinces: Nova Scotia, New Brunswick and Prince Edward Island.
Highlights
Not to be missed on your Atlantic Canada road trip:
Halifax: Government Gardens, the Maritime Museum of the Atlantic, and the Titanic graves at Fairview cemetery
Prince Edward Island: Charming Charlottetown, lovely little hamlets and everything Anne of Green Gables
Curious Shediac, lobster capital of the world
The Bay of Fundy
Kejimkujik National Park
Annapolis Royal
Lovely Lunenburg
Nova Scotia's fishing villages and windswept shores
Lighthouses. Lighthouses everywhere.
Eating lobster
On to the road trip.
Nova Scotia
Halifax
We spent two days exploring Nova Scotia's capital. Halifax is a friendly and very walkable city, with a slight end-of-the-world feel to it, I thought – a bit like Hammerfest (which actually is at the end of the world). We strolled to the centre of town, and stopped at the pretty Halifax Public Gardens for morning tea/ice cream. Just outside is Spring Garden Road, with weird and wonderful little shops.
But Halifax is most of all about the water. The Waterfront Boardwalk was probably our favourite part of town – with more little shops, restaurants, boat trips, playgrounds, the wonderful Maritime Museum of the Atlantic, and just, you know, the salty smell of sea air. And the wave.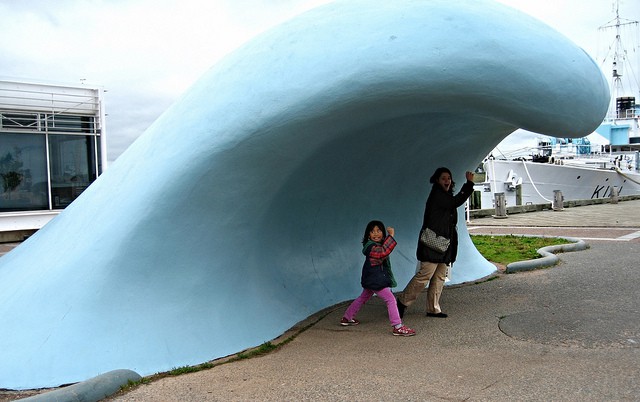 Before leaving town, we had a look at the Citadel, where you walk through history and, not least, have fantastic views of Halifax and the Atlantic Ocean.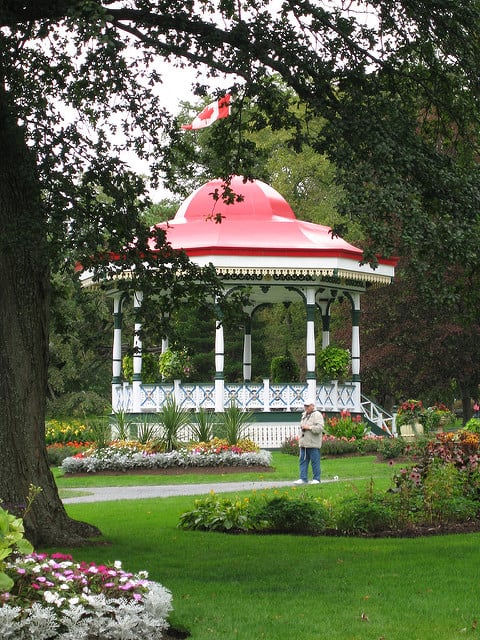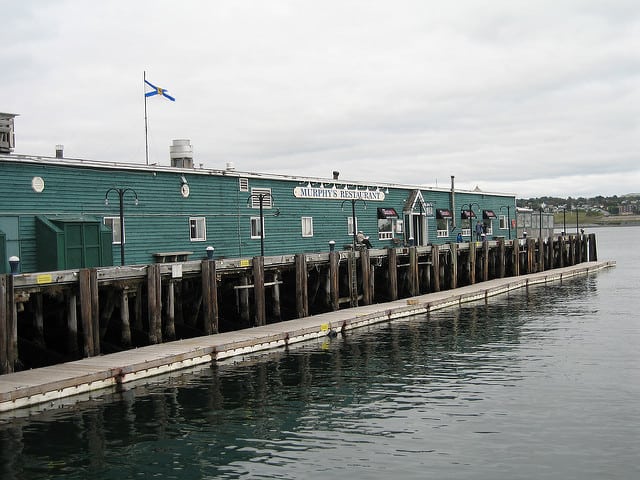 Pictou
Heading north from Halifax towards the PEI ferry, we stopped at Tim Hortons, a Canadian legend. Well, what can I say: I suppose you have to grow up with it to truly appreciate it, eh? (And it must be said, it beats McDonald's.) Pictou, on the other hand, was a nice surprise. Home of the Hector, a replica of the sailing ship that brought the first Highland immigrants to Canada in 1773, the Scottish influence is still noticeable in town. Nova Scotia means New Scotland, after all.
Just a few minutes from Pictou is Caribou, where we boarded the car ferry for the 75-minute crossing to Wood Island, PEI.
Prince Edward Island
Charlottetown
On fairytale Prince Edward Island (PEI), we spent two nights in Charlottetown. I think we managed to get a good feel for the little island capital. In fact, Alexandra liked Charlottetown so much, she even looked into doing a term at uni here. (She ended up in Wales for a year instead, but that's a different story.)
We walked and ate and shopped (surprisingly cool shopping in Charlottetown, people), and we drove north to visit Anne of Green Gables. On the way we stopped to ooh and aah at innumerable little beauty-spots with names like North Rustico and New Glasgow, often with lighthouses attached. And weather-beaten boats.
We walked through the Green Gables House in Cavendish, and pretended we were Anne on an adventure in the surrounding forest. We saw Lucy Maud Montgomery's birthplace in New London –
– and Avonlea Village – which we had mostly to ourselves on that chilly October day.
Anne Shirley has a very bad temper?
Summerside
From Charlottetown, we headed west to Summerside, which appeared closed, more or less (much like Northern Norway is in the off-season), but at least our rambling hotel was lively enough. Summerside was pretty though, and I expect it's wonderful in summer, with farmers' markets, museums, even more lighthouses, and a harbourfront theatre. Annoyingly, we just missed an Anne of Green Gables-performance by a few days. But then again, as Anne says,
I'm so glad I live in a world where there are Octobers.
My fave month. Couldn't agree more.
New Brunswick
Shediac
Crossing Confederation Bridge – a 12.9 kilometre concrete and steel construction where we really felt the autumn wind – we arrived in our third province: New Brunswick. Quebec is the only French-speaking province in Canada, but did you know New Brunswick is bilingual? I was pleased to hear French spoken on the streets and in the cafes of Shediac, home of the world's biggest lobster.
We continued to Saint John, where the Reversing Falls was a highlight (it's at its most spectacular as the tide rises). Now, there's a zipline here as well. The girls love ziplining.
… and back in Nova Scotia
The next morning, we hopped on a ferry and crossed the beautiful Bay of Fundy (about 3 hours).
Annapolis Royal
Digby, the ferry port on the Nova Scotia side, seemed an unassuming little town. We had a quick lunch, then drove on to Annapolis Royal. Had I an extra night, I would have spent it here. As it was, we only really had time to see the historic Fort Anne with its ramparts and canons and most of all, views – and the afternoon sun across the landscape. A place that feeds the imagination, Annapolis Royal was.
But we had to get on. Crossed through Kejimkujik National Park – gorgeous autumn foliage and several deer sightings at dusk – we ended the day in lovely Lunenburg.
Lunenburg
An excellent choice, as it turned out. Lunenburg is a bright and cheerful town, with a handsome harbour, a fab selection of cafes and romantic fishing villages nearby.
Titanic graves
On our last day, we drove back to Halifax, stopping at Fairview cemetery at the outskirts of town. Halifax is where they were brought ashore, 333 recovered victims of the Titanic. Most of them were buried here at Fairview.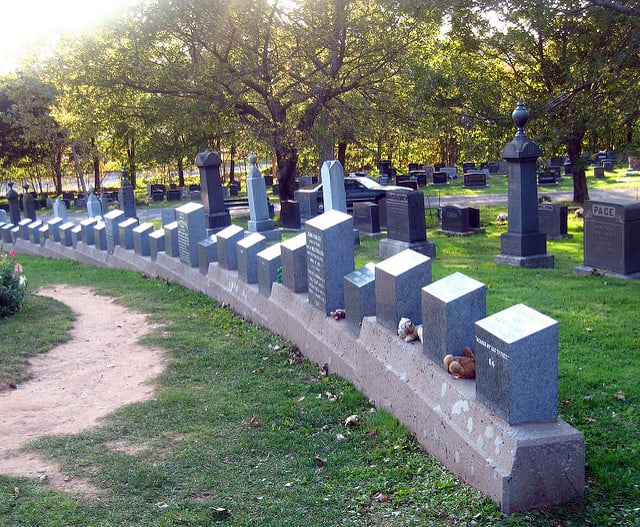 In Halifax, we had time before our evening flight to Reykjavik, and were inspired to have another look at the Titanic exhibits at the Maritime Museum of the Atlantic. And of course, that wave.
Atlantic Canada road trip: where we slept
Except for the first 2 nights in Halifax, we had no hotel reservations. We just drove into a town, chose a place that looked nice or interesting (or convenient, if it was very late at night). Some places were wonderful, others decidedly meh. Accommodations, and even which towns to stay in – it's always a choice between more detailed planning and leaving ones options open, isn't it… I always seem to go for the latter. Here's where we slept:
2 nights in Halifax, at the Cambridge Suites near the Citadel. Convenient, otherwise average
2 nights in Charlottetown, at Fitzroy Hall B&B. Quirky, full of antiques. And fresh blueberries with breakfast.
1 night in Summerside, at Loyalist Country Inn. Cheerful, large, rambling.
1 night in Saint John, at the Holiday Inn Express. Well, it's Holiday Inn, rarely anything special.
1 night in Lunenburg, at the Spinnaker Inn. Fantastic, our favourite of the lot.
That's it. Our Atlantic Canada road trip in a nut shell. Hope you found it useful. Now, go!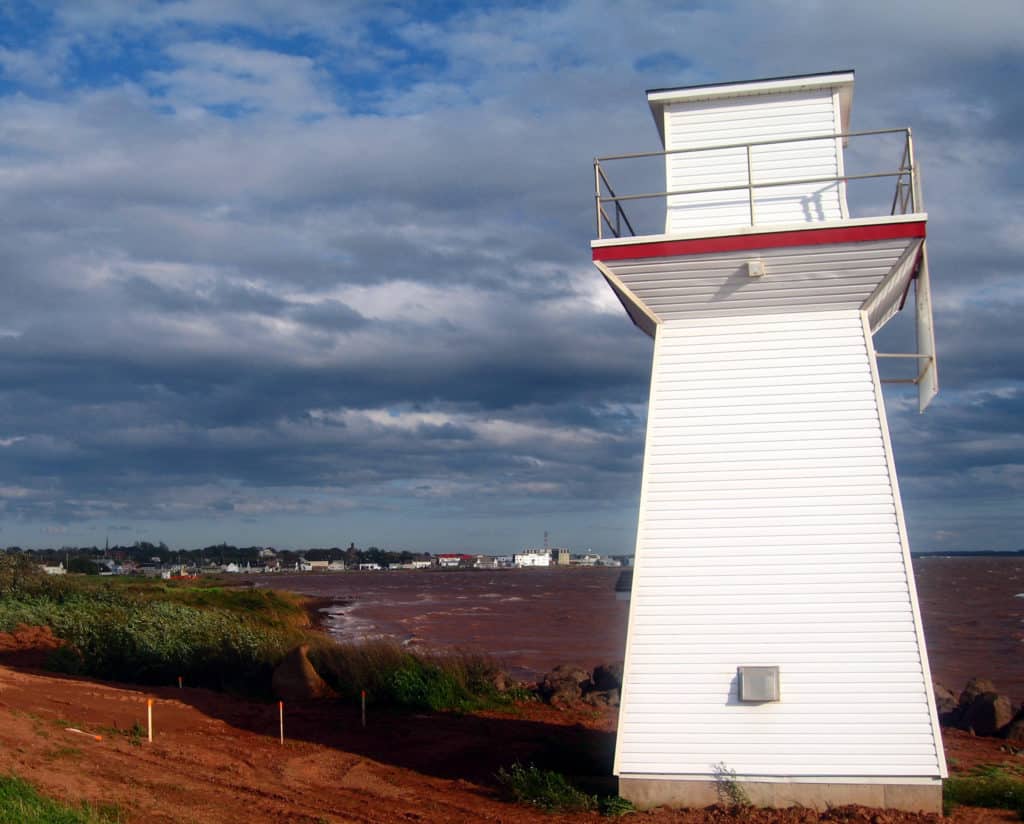 Do you like road trips? Ever taken one in Canada?