As the plane descends, my youngest daughter exclaims: "Look! The earth is boiling." And it is! From above, the Furnas Valley looks mysterious and misty. A few minutes later we land on São Miguel, the largest island in the Azores archipelago.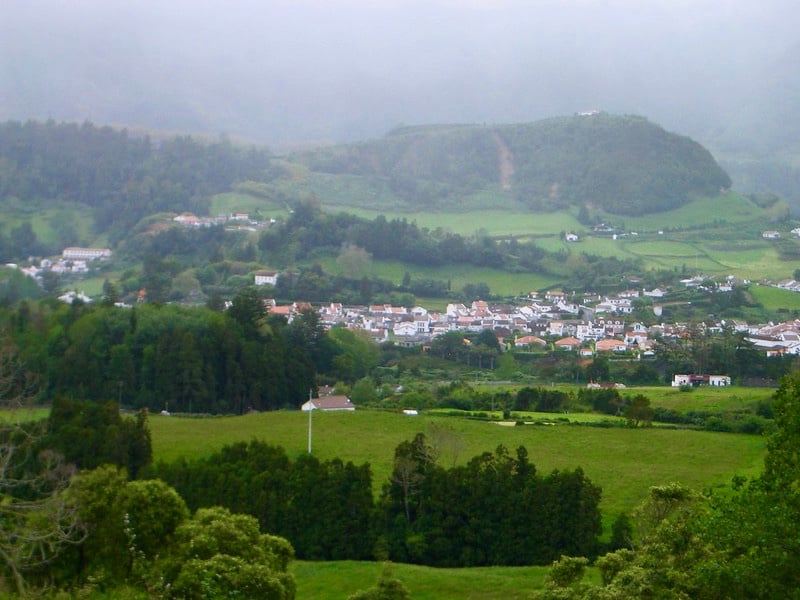 About halfway between Britain and America, the Azores islands are volcanic and verdant, and form the visible part of the world's longest mountain range, the Mid-Atlantic Ridge. Politically, they're an autonomous region of Portugal.
We go straight to Furnas to see the caldeiras, the hot springs, up close. The town is surrounded by mountains, absurdly green hills and luxuriant gardens. All around us are lush flowers and large ferns.
The sound of boiling, bubbling mud follows us along the winding paths. It's as if a giant cauldron is simmering deep inside the earth. Every now and then, a geyser emits steamy hot water. Large holes in the ground look ready to erupt.
Dark, mysterious caves emit even more mist. I have to fight an irresistible urge to go closer and peek inside. Don't know what I would find in there, but luminous, ghostly aliens seem a definite possibility.
Nearby is the garden of Terra Nostra with its age-defying geothermal pool. It's a fountain of youth, purported to take 20 years off anyone who ventures in. The iron-rich water is yellowish-brown and muddy, yet looks oddly appealing. Or, at least, that's what I think.
"Really, mum? You want us to swim in that?" The idea of shedding 20 years holds no attraction at all. "We wouldn't even be born yet then…"
But, as usual, curiosity gets the better of them. Soon they're splashing about in the warm water.
Leaving the valley, we pass Furnas Lake and the pretty Chapel of Nossa Senhora das Vitórias.
If you're in Furnas, try cozido: pork, turnips, carrots and sausages cooked together in a pot deep inside the earth and left to simmer for hours in the sulphurous volcanic heat. Nom nom!
Have you been to the Azores? Which are your favourite islands?