During a visit in South Africa earlier this year, I visited Imizamo Yethu, a township just outside Cape Town.
I was first in South Africa in 1993, just months before Nelson Mandela was sworn in as president. At that time, by chance, I met a man who ran tours in the SOuth WEst TOwnships near Johannesburg. I was of two minds about visiting Soweto. No denying I was curious. On the other hand, there's something slightly voyeuristic about going to look at how people live.
But we spoke for a while, and when he heard I was Norwegian, he lit up. 'You people did so much for our freedom,' he said, with a bright, beaming smile. 'You must come and see for yourself.' How could I not…
There are huge differences between the two townships. With nearly 1 million dwellers, Soweto was, and is, South Africa's largest township. Imizamo Yethu, on the other hand, is small. But no less interesting.
Imizamo Yethu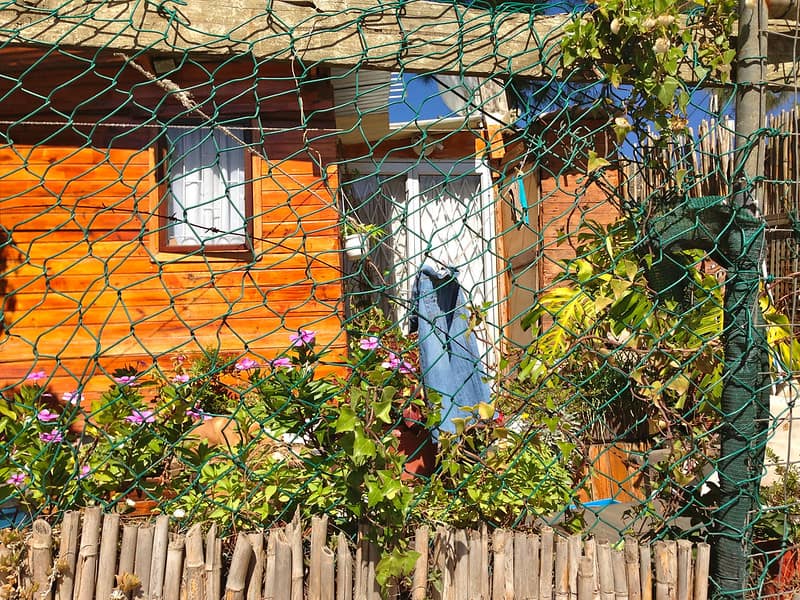 Imizamo Yethu township is located in the Hout Bay Valley, a seaside suburb of Cape Town, just a few kilometres from the city centre. The surroundings are very pretty. This township hails back to the final days of apartheid, and is an area where native Africans were allowed to build temporary homes. Many residents of Hout Bay either couldn't afford – or were not allowed to – buy homes in the suburb. This lead many to build temporary homes on vacant land, often illegally and in conflict with their neighbours. At the cusp of the apartheid era, the local authorities stepped in and set aside land where the dwellers could set up their homes. Imizamo Yethu means 'our common effort' in the Xhosa language.
As we get off the bus, we're met by our guide, a beautiful, enterprising woman who lives in Imizamo Yethu. It's a hot day, so we sit down for a chat and some water first.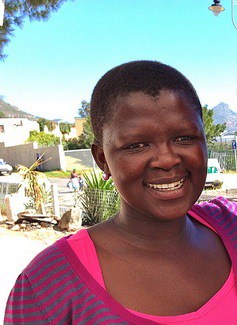 Next to us is an elderly lady, obviously out of sorts about something. She is responsible for the upbringing of her grandchildren, we learn. She worries she won't be able to afford school uniforms for them.
In Imizamo Yethu, as in the rest of South Africa, school is free. As is text books. However, school uniforms are not, and they're obligatory. A child showing up at school out of uniform will be sent home.
I come from a country where there are no school uniforms. And while I see their advantages, I cannot fathom that the price of a school uniform is the one thing standing in the way of a child going to school. If a school uniform is so important, shouldn't the government provide that as well?
Imizamo Yethu consists of two very different parts. Towards the top of the village are the Irish houses, proper homes (built by Irish volunteers), with proper infrastructure. Further down are the tin shacks. Most of those living here are unofficial dwellers.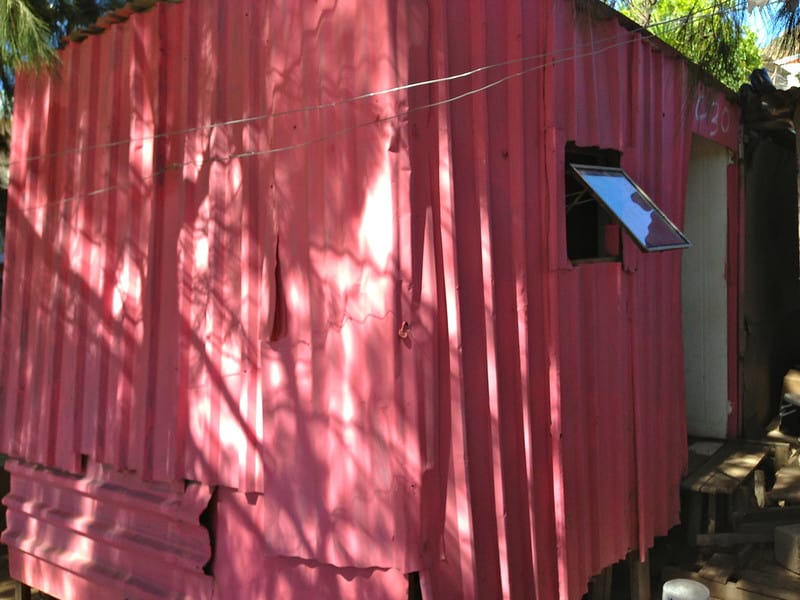 We're taken along the narrow paths between tin shacks. Tin is not a good building material. In summer, it keeps the heat in and in winter, it keeps it out. A bad deal, all around.
In places, pieces of wood are laid haphazardly out as makeshift bridges. This is to prevent people from stepping in the black water that runs underneath, disease-ridden water. Even though I'm wearing trainers, I'm careful not to step in it. The thought of having to worry about my barefoot children running in this water is unbearable. My friend Ingrid is surprisingly cool about this. She has lived for weeks in a reservation in the American midwest; she has seen worse.
What's within these barred walls?
The largest bar in town, that's what.
Unemployment is at 40 %. And with it follows the usual problems: family violence and alcoholism. It's perhaps not surprising that the richest man in town is the owner of the largest bar.
Nursery schools:
There's hope…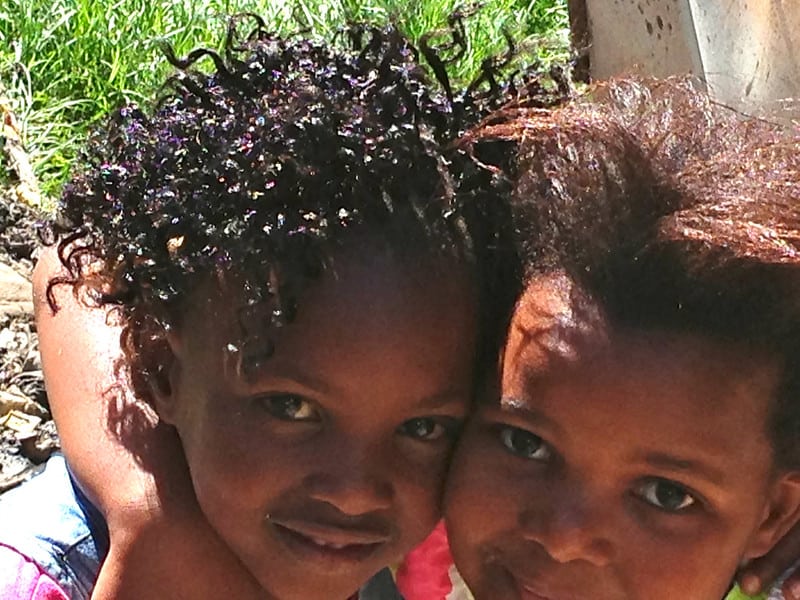 Looking at these kids, particularly this confident girl, I think: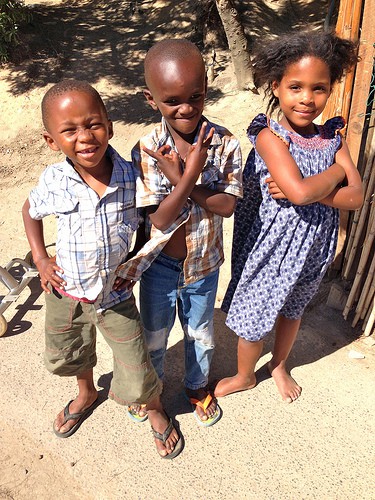 This is Africa's future. And the future looks bright.
Nelson Mandela, one of the most beautiful souls to ever walk the earth, left today.
As I walked out the door toward the gate that would lead to my freedom, I knew if I didn't leave my bitterness and hatred behind, I'd still be in prison.
Thank you for everything, Madiba.