By Alexandra Redisch in Vacherie, Louisiana
Have you ever wanted to visit a southern plantation?
In New Orleans, I visited two. The first was the unusual Creole plantation Laura – very different from what we think of as a typical southern plantation. Now it's time to have a look at the classic Antebellum mansion – with the white Greek Revival style house, wide verandas and an alley of oak trees. Come with me to Oak Alley Plantation in Vacherie, Louisiana.
Oak Alley, originally called Bon Séjour, was built as a sugar cane plantation by Jacques and Celina Roman. The house was designed by Celina's father Joseph Pilié, the architect behind New Orleans' famous French Market. The mansion was built entirely by slave labour over two years, and was completed in 1837. The total plantation covered a staggering 11 500 square feet.
Joseph Pilié must not have done the best designing job, in my opinion, as he didn't consider the heat along the Mississippi River. The house was incredibly warm even in winter, so verandas had to be added for a cooling effect. Even with that, though, the third floor reached temperatures of 120°F during summer. (That's 49°C, folks – too hot to even contemplate!) Naturally, it could only be used for storage.
The massive – and manual – fan in the dining room also helped. A slave pulled the rope and wind was created.
The alley of oaks, from which the plantation got its name, consists of 300-year-old trees, 28 of them. They were planted by a French settler who had a smaller house here in the 1700s, so they're older than Oak Alley Plantation. Still, life expectancy of these majestic oaks is roughly 600 years, so they have many good years ahead of them, hopefully.
28 slave cabins with two rooms each housed a total of 100 slaves during Jacques and Celina's time. The most famous slave was Antoine, a master gardener who even developed a new kind of pecan nut (which sadly no longer exists). When Jacques died, Antoine was valued at US$1 000.
Jacques died of tuberculosis in 1848. After the customary one year mourning period, Celina returned to her normal life of luxury. As opposed to the Laura plantation, business and family life at Oak Alley were kept completely separate. That probably goes a long way to explain why Celina ran the plantation to the ground after Jacques' death. Their son Henri tried to get things going again after the Civil War, but without slaves the plantation was simply too difficult to run at a profit.
In 1868, Oak Alley was sold for US$32 000, the equivalent of US$500 000 today. A string of owners followed but all failed to make the enormous estate viable. By the 1920s the house had fallen into disrepair. The Stewarts were the last owners to give it a go. They bought the plantation in 1925 and ran it as a cattle ranch.
Josephine Stewart died at Oak Alley in 1972, at the ripe old age of 93. She left the estate to the Oak Alley foundation, and afterwards it was opened to the public.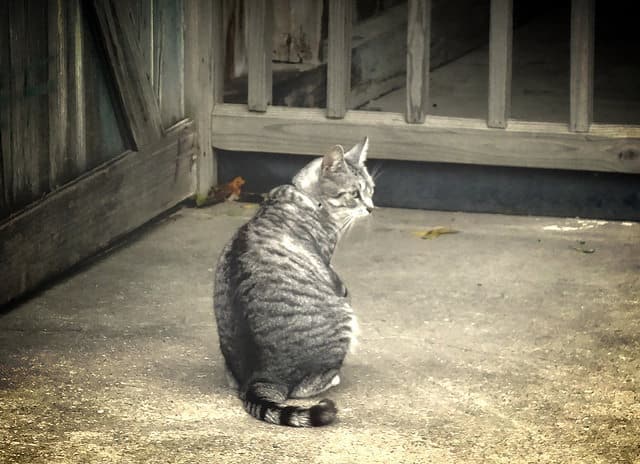 Quirky customs at the plantation
Life at Oak Alley Plantation included some interesting customs. Here are two:
The Courter's Candle
At social events where marriages were arranged, boys and girls were naturally eager to get to know one another. Each girl had a chaperone, usually an old spinster; she decided which boys the girl in her care would be allowed to talk to. The girl had a spiral-shaped cast iron candlestick into which a candle would be inserted. The candle base was a wooden piece which could be used to move the candle up and down. The chaperone decided how much time each boy would be allowed with the desired girl by turning the candle up and lighting it. When the candle had burnt down to the rim of the candlestick, the boy's time would be up.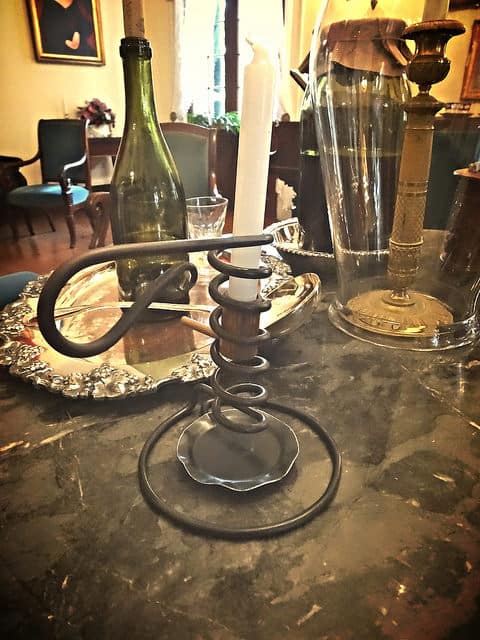 The welcome pineapple – or not
The pineapple was a sign of hospitality in these parts. When you arrived at Oak Alley Plantation,you were given a pineapple. Each subsequent morning, you would find a tray of cut pineapple by your bed. However, if you woke one morning finding the pineapple whole and uncut, it was a sign that you had outstayed your welcome and should leave.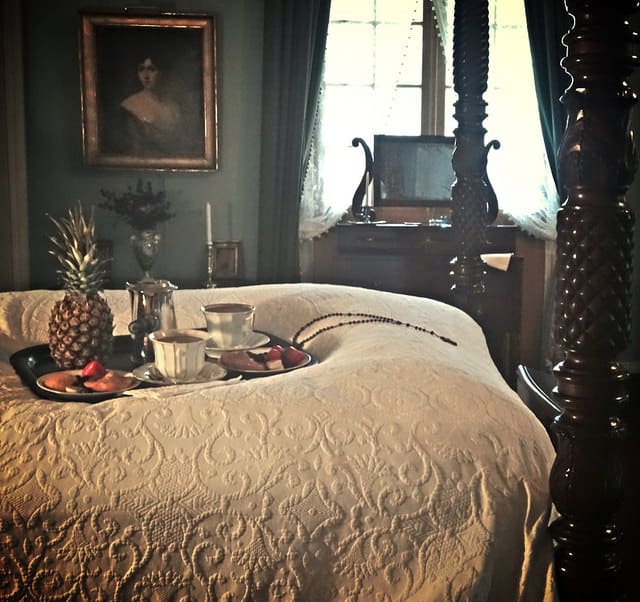 Laura vs. Oak Alley
Laura and Oak Alley are two very different plantations, and frequently offered on the same tour, as they're not very far apart. Do you only have time to see one? Well, if you're interested in architecture, in experiencing the classic Antebellum southern mansion (complete with drinking Mint Juleps on the veranda), Oak Alley fits the bill. Me, I'm drawn to stories: with its unique and fascinating history, Laura wins in my book. However, it's very interesting to compare the two, so if you have time, do try to see both Oak Alley and Laura.
Oak Alley Plantation practicals
Visit the plantation's excellent web site for more information. My guide at Oak Alley Plantation was the lovely Kirsty.
Disclosure: In New Orleans, my mum, my sister and I were guests of New Orleans Conventions & Visitors Bureau. As ever, I have complete freedom to write whatever I like.