In Moldova, my daughter Alex and I visited Orheiul Vechi, an ancient settlement by the Raut River northeast of the capital Chisinau.
The Cultural Landscape Orheiul Vechi is on UNESCO's Tentative list and is being considered for inclusion on the World Heritage List next week (see under Mixed properties down the list a bit).
The landscape is interesting on so many levels: biologically, historically, archaeologically, architecturally, anthropologically, religiously… – fertile plains, small villages, traditional homes, a moving little cemetery, remnants of civilization from the early Stone Age onward – but most interesting of all: the haunting Cave Monastery, carved into limestone rock by monks in the 13th century.
The monastery comprises a small chapel and little nooks where monks used to live; some for years at a time, sleeping on stone slabs.
From the narrow ledge outside, the view is spectacular, overlooking the river and the entire plains…
Tiny slits stuffed with money – coins and notes – dot the cliff face next to the ledge…

I'm afraid you can't see the offerings very well. The photo is a bit but blurry as I was more concerned with not falling off the cliff.
The archaeological museum at Orheiul Vechi
My daughter, passionate about archaeology, really enjoyed the museum with amazingly well preserved artefacts. We were reminded how much more advanced people on these fertile plains of Eastern Europe were than back home in northern Europe.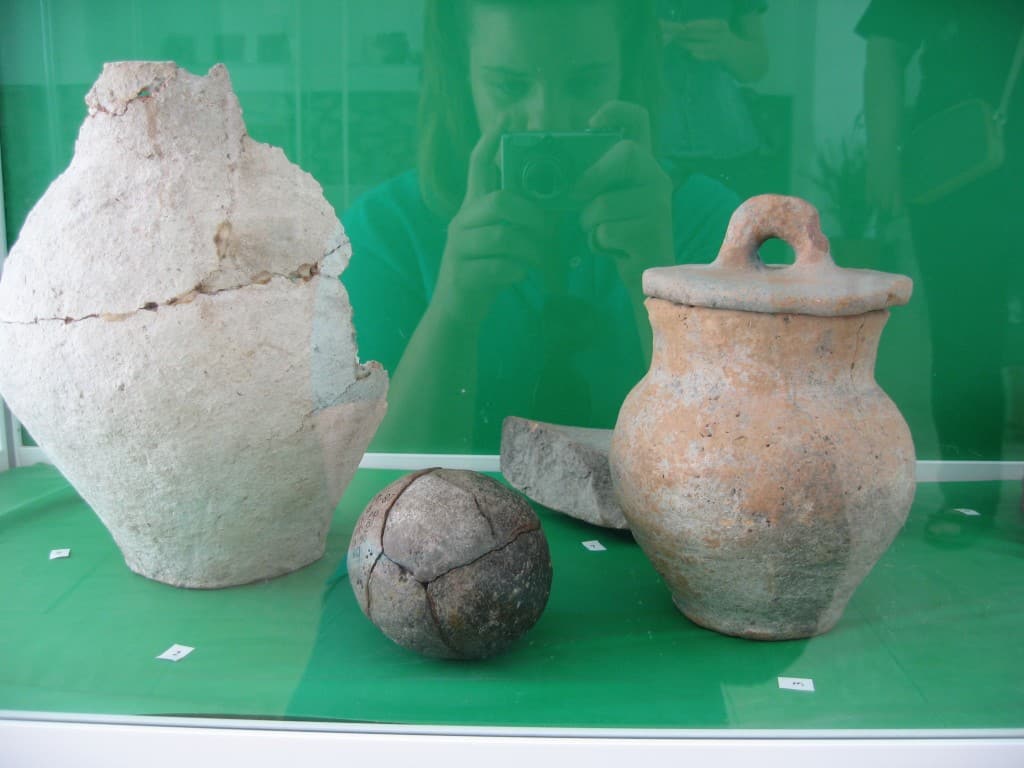 From the Cucuteni-Tripolje civilization, IV–III Millennium BC. And mirror image of photographer.