Wandering around Zanzibar as I arrived, fresh from the Dar ferry on a tropical March afternoon, my first thought – and my last when I left a week later, as it turned out – was that this enchanted African island speaks to all our five senses. Here's what I mean:
sight
: the sun setting over the cerulean Indian Ocean, endless white sand beaches, kids practicing martial arts along the seafront, the colours of the foliage, of clambering vines and of tall, willowy palms against an impossibly blue sky, the unique heavy wooden doors with metal spikes, the Old Fort of the Omani Arabs, the Sultan's Palace, the mystical House of Wonders, remnants of another era, long gone.
sound
: the sounds of singing in the street, the muezzin calling to prayer, the hum of crickets, the laughter of my tree-climbing friend picking fruits for me to taste, the sound of waves lapping gently in the background as I laze in a hammock reading a mystery – set in Zanzibar, of course.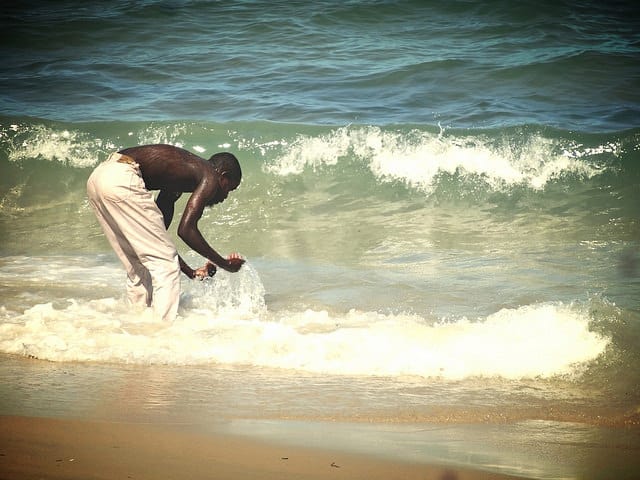 touch
: touching the velvety petals of frangipani flowers, stroking the soft fur of Zanzibar's feline friends, the cold, rough stone sculptures of the kumbukumbu ya historia ya watumwa, the slave memorial.
taste
: the island's succulent shellfish, the sweet fruits, the spices, the flavourful rice, the cocktails at Africa House at sunset, where the mojitos taste better than anywhere else.
smell
: Wouldn't it be wonderful if we could capture scents with our cameras? If so, I would reproduce the fragrance of Zanzibar – of cloves, cardamom and cinnamon, of incense, of the aromatic cooking in Forodhani Park at dusk, of Jasmine trees wafting through my window as the air ripples past my face while I slumber behind flimsy white mosquito nets. Most of all, Zanzibar is about scents.