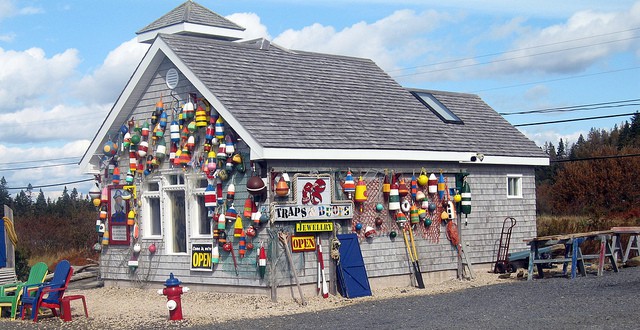 There's something very appealing about Atlantic Canada. During a road trip in Nova Scotia, we stumbled upon Blue Rocks, a curious fishing village turned artist colony.
In Atlantic Canada, the fishing industry has been on the verge of collapse for the last 20 years. The young leave in droves, lured to the oil-sands in Alberta. In glossy brochures designed to draw tourists, the eastern provinces often fall in the shadow of the forests of British Columbia and the mighty Rockies out west. But rest assured, Atlantic Canada is beautiful, and well worth a long visit.
During our Atlantic Canada road trip, the kids and I stumbled upon a tiny community called Blue Rocks.
Once a fishing village, today it's home to artists and photographers. It was easy to see why. There's something about the light here at Blue Rocks, not unlike Skagen on the tempestuous northern tip of Denmark.
Blue Rocks practicals
If you're ever in the quaint, colourful town of Lunenburg, I recommend making a detour to Blue Rocks. It's just a few minutes away, right on the windswept Atlantic coast.
Atlantic Canada is easily accessible from Europe – between June and October, Icelandair has frequent flights (and often inexpensive) via Reykjavik to Halifax. (You could even stop for a swim in the Blue Lagoon between flights).
Have you been in Atlantic Canada, perhaps even Blue Rocks?