Katie at Tripbase has put together a fun, new blog challenge to unite bloggers (from all sectors) in a joint endeavour to share lessons learned and create a bank of old but not forgotten blog posts that deserve to see the light of day again.
And how to do this? Details are over at Tripbase here; the abbreviated version is this:
Get tagged – many thanks to Cailin from Travel Yourself for the kind nomination.
Determine your 7 links based on the criteria below.
Tag 5 other bloggers.
Here goes: My 7 links
The most beautiful post
This little post on lamenting lost love in the Azores, perhaps. It's a lovely, sad fairy-tale.
The most popular post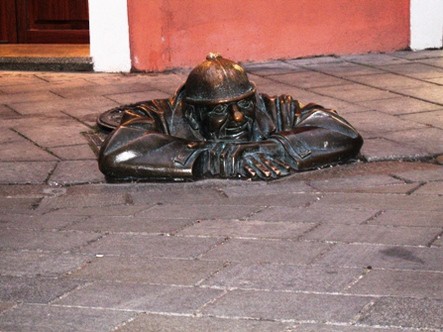 Bratislava Street Art. I don't know… I suppose people simply like street art.
The most controversial post

Geir Halvorsen/flickr's Creative Commons
Not many controversial posts on Sophie's World. One that did spark a few reactions – both in comments and in e-mails, was 17 May – Hip hip hooray!. How can a post about a country's Constitution Day be controversial, you ask? Well, I did detail some of the antics and debauchery of Norway's Russ (high school seniors) as they celebrate the end of 13 years of school. And yes, that is a condom in her hair.
The most helpful post
I like taking a narrative approach to the classic 'Things to do in xxx'-post. I also like to focus on the world's more curious corners, hoping to give a useful presentation of interesting things to see and do in cities often unsung. Things to do in Skopje is an example.
A post whose success surprised you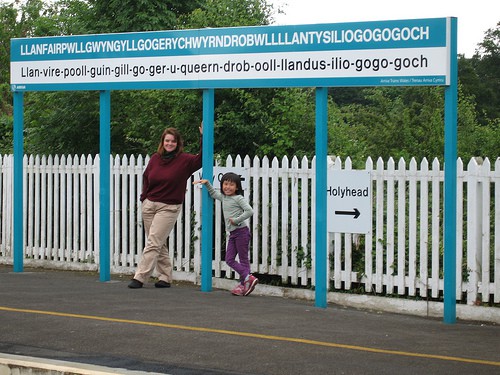 A post that has received heaps of attention is The longest place name in the world?. Not exactly sure why, possibly because the title is a question and implying some sort of record (note to self…).
A post you feel didn't get the attention it deserved
I don't really have an answer for this category, as I'm very pleased with any attention. However, if we rephrase just slightly, I'd say that the post on the plight of the stateless Bedoun people is a post I'd like to see spread further. And the timing fits, too. Just today, American Girl, who cares deeply about the Bedoun, posted a thought-provoking comment, asking for tips on how to set up a charity or find educational funds to help Bedoun children go to school. If you click on one of my 7 links, please make it this one! And if you have any relevant experience and think you can contribute with a good idea or thoughts on where to start, please get in touch with her. Her e-mail address is in the comment.
The post that you are most proud of

Photo courtesy of dubaiairport.com
Hm, proud is a word I find a wee bit uncomfortable. Instead, I'll mention a post I'm pleased with. I really enjoyed writing these late night observations from Dubai Airport's Terminal 2. In a city known for glitz and riches (and an airport known for the same), it was interesting to see the simplicity of this terminal which mostly caters to Dubai's itinerant workers. Terminal 2 is where flights take off for the world's "bad" places like Kabul, Mogadishu, Bagdad – or unknown places, such as Gheshm, Ahwaz and Ashgabat – on never-before-heard-of-airlines like Queshm Fars Air, Pamir Airways, Jubba Air; even including airlines banned from EU air space.
That concludes my 7 links. Now it's time to tag five fabulous bloggers. Take it away,
– Amanda from Not a Ballerina
– Vera from A Traveler's Library
– Natalia from No Beaten Path
– Laura and Roberto from Travel for Love
– Geoff from Itinerant Londoner